Atari 2600 Swordquest Airworld Proto Label NR
Item # 1337883792
Swordquest: Airworld
Unused Lab Prototype Label
Please Read Auction Text Before Bidding!!!
In 1982, Atari attempted to follow up on their success with the classic Adventure cartridge for the Atari VCS (2600) with the Swordquest series. As everyone knows, the four Swordquest games formed the basis for a contest, each game containing clues to the final puzzle.
The first two games, Earthworld and Fireworld, were mass-produced and are very common even to this day. The third, Waterworld, was available only to members of the Atari Gaming Club who ordered it through the mail, and is one of the most sought-after titles for the system. And the fourth game, Airworld, was NEVER RELEASED, and all evidence suggests that programming for it was NEVER EVEN BEGUN!
But Swordquest's legacy lives on. Just as classic gaming fans like John Dondzila and Kevin Horton have faithfully created new games for the Atari 2600, Colecovision, Vectrex, etc., so have I painstakingly toiled to bring you the Swordquest: Airworld lab prototype label, as it might have looked had work ever actually been done on the game. This auction is for an absolutely UNIQUE, one-of-a-kind collector's item commemorating the non-release of Swordquest: Airworld. I can guarantee with ABSOLUTE CERTAINTY that YOU WILL NEVER SEE THIS ITEM LISTED ON EBAY AGAIN, EVER!!!
ABSOLUTE *MINT* CONDITION!!!
See the scan below. This is EXACTLY WHAT AN EARLY Swordquest: Airworld PROTOTYPE LABEL MAY HAVE LOOKED LIKE!!

The label is white and has NEVER BEEN USED!!! That's right, it is in such MINT condition that no one at Atari ever even printed the game's title on it, or put it on a prototype cartridge!
UNBELIEVEABLY RARE ITEM!!!
Just THINK of all the things you'll be able to do with this priceless artifact:
Boast to your collector friends about how you have the ONLY REPRODUCTION Swordquest: Airworld PROTOTYPE CARTRIDGE LABEL IN EXISTENCE!!!!!


Apply the sticker to an unlabelled cartridge and claim that you own the ONLY Swordquest: Airworld CARTRIDGE IN EXISTENCE!!!!!


Then put the cartridge in your 2600 and pretend you're PLAYING THE ONLY COPY OF Swordquest: Airworld IN EXISTENCE!!!!!


Then pretend you've SOLVED Swordquest: Airworld, and contact Atari and demand that they give you the original contest prize, the JEWELLED SWORD WORTH $50,000 -- WHICH IS ALSO THE ONLY ONE OF ITS KIND IN EXISTENCE!!!!!
ALL THIS FOR A STARTING BID OF ONE CENT!!!
ABSOLUTELY NO RESERVE!!!
---
Terms and conditions:
Bidder agrees to pay the full amount of the winning bid, plus shipping, within 7 days of auction's close. Please do not bid if you do not intend to buy this!


Shipping is $5.05 for insured Priority Mail within the U.S. International bidders, please e-mail me for shipping costs.


Accepted payment methods include personal check (I will hold these until they clear the bank), money order / cashier's check, cash (at your own risk!) or PayPal. All payments must be in U.S. dollars.


Bidder understands that this auction is for the exact item described above, that no substitutions will be made, and that all sales are final. PLEASE ASK ANY QUESTIONS YOU MAY HAVE BEFORE BIDDING!
*** GOOD LUCK!!! ***
---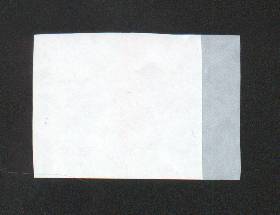 ---

Ye Olde Infocomme Shoppe is maintained by C.E. Forman. Copyright © 2000 - 2023, C.E. Forman