Die Kathedrale
by Software 2000
(Two-piece box)
---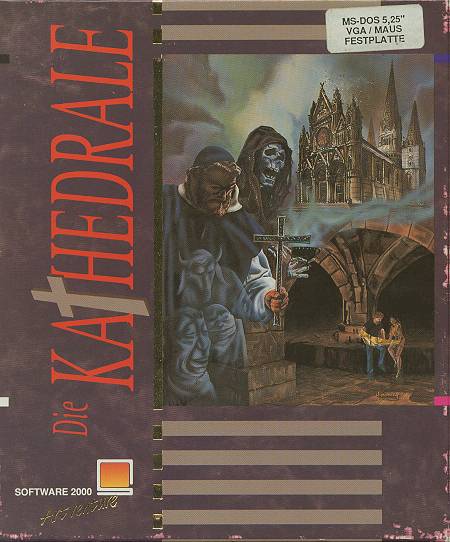 A German text/graphic adventure, set in a fictitious Cathedral. Nice package from a props standpoint: A small but sturdy two-piece box with maps, letters, a fold-out poster, an adventurer's handbook and a tourist guide... all in German, unfortunately for us ignorant monolingual American players. (Might be a good means for me to learn something, if I can find the time.)

Extremely detailed, I'm told. Clues to puzzle solutions are buried obscurely throughout the game text and accompanying materials, many of them very easily overlooked. The story was supposedly inspired by Umberto Eco's The Name of the Rose.

Software 2000 published two other parser adventures, Das Studenglas and Hexuma.
---

Copyright © 2000 - 2022 Ye Olde Infocomme Shoppe. All rights reserved.
(Best viewed at 800 x 600.)