Cornerstone
by Infocom
(Demo packet)
---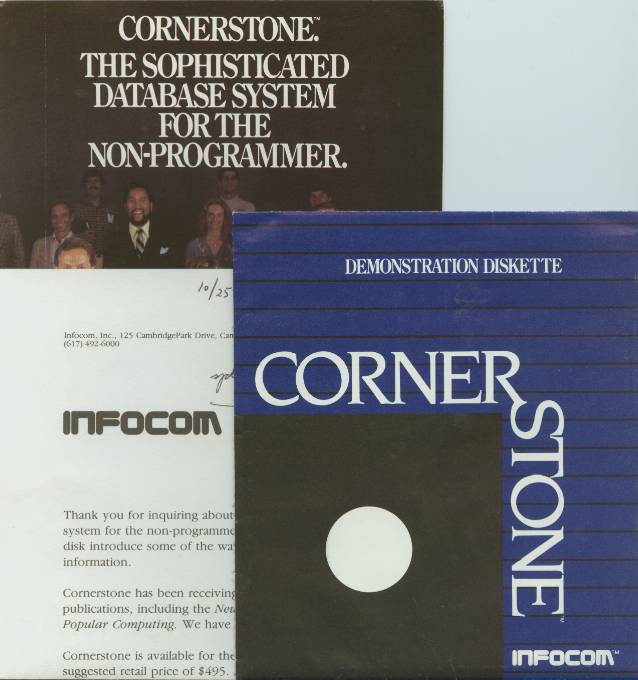 Infocom sent these kits out to people who requested more information about the Cornerstone database package.

Mine has a multipage sales brochure, like a catalog (featuring numerous pics of the elusive paperboard slipcover), a small pouch with the demo disk inside (this may have been originally attached inside the brochure), and a letter by Barry Jacobson, Director of Business Products Marketing at Infocom, expressing thanks for the inquiry. The disk sleeve has an instruction label attached.

It's missing at least an ad sheet with review blurbs, a Popular Computing article reprint, and a list of retailers who at the time carried the Cornerstone software. The collector I got this from dug two of them out of a full package found in a used software store, with everything just thrown in together. Anybody out there personally send for one of these back in the 80s?

I've also seen an "Introduction to Cornerstone" disk, whose label mentions a demonstration audiocassette. Not sure what else may have been packaged with this.
---

Copyright © 2000 - 2022 Ye Olde Infocomme Shoppe. All rights reserved.
(Best viewed at 800 x 600.)