Prisoner 2
by Edu-Ware / Interactive Fantasies
(Interactive Fantasies green box)
---

The first release of the game Prisoner 2 (loosely adapted from the surreal 1970s TV series The Prisoner, starring Patrick McGoohan) was distributed by Edu-Ware under the "Interactive Fantasies" label, in a two-piece box: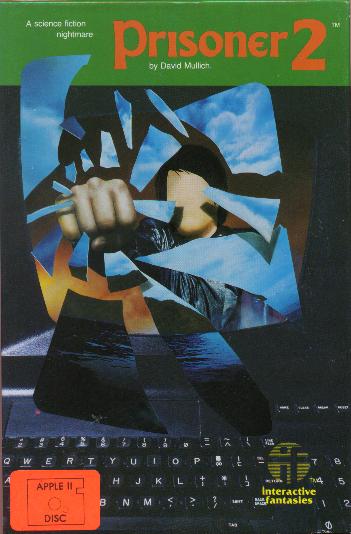 There are two manual variations, a red and a yellow-green cover.

In case you weren't aware, Prisoner 2 is really the same game as the original Prisoner, only substantially less buggy ("enhanced", as Edu-Ware put it). The original release, sans the "2" in the title, is considerably harder to come by.

Try this one out if you've got it in your collection. Weird, weird game.
---

Copyright © 2000 - 2022 Ye Olde Infocomme Shoppe. All rights reserved.
(Best viewed at 800 x 600.)