The Pawn
by Magnetic Scrolls
(Large banner package)
---

Not a rare game by any means, but it has a package variation worth pointing out: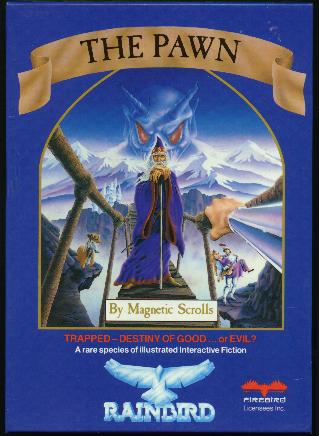 The "large banner" version, which has a curved border along the top portion of the artwork, and the banner reaches all the way across the package. This type of package seems to be less common, and I don't recall ever seeing it on any of the other Magnetic Scrolls titles.

Compare this with the small banner version.
---

Copyright © 2000 - 2022 Ye Olde Infocomme Shoppe. All rights reserved.
(Best viewed at 800 x 600.)