Softporn
by Sierra On-Line
(Time magazine article with cover art)
---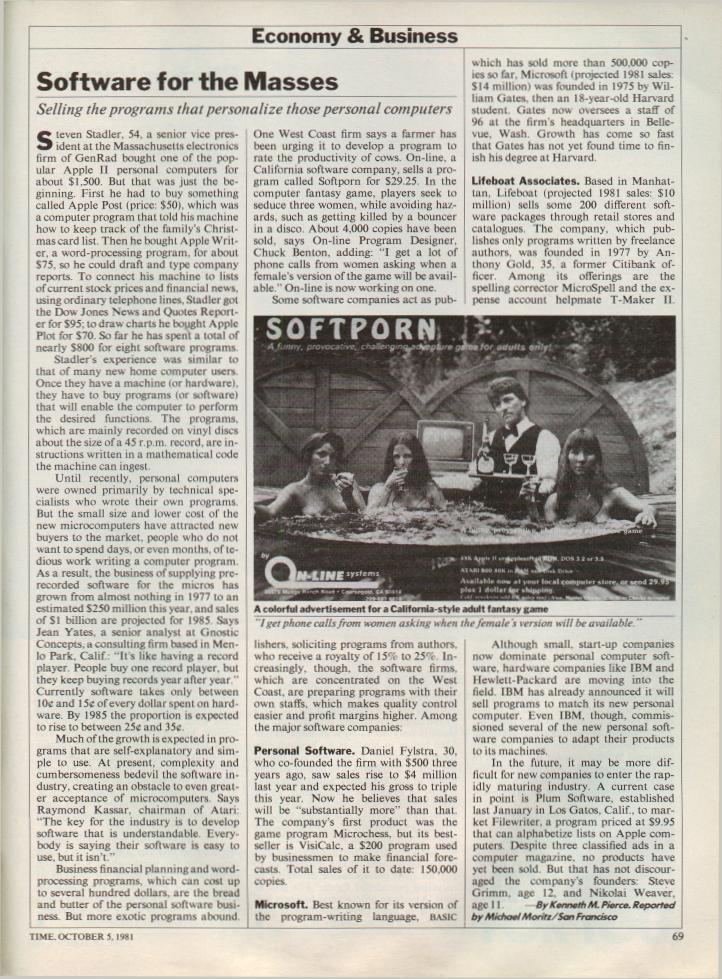 Softporn got a small mention in Time magazine (the October 5, 1981 issue). Above is the full article, along with On-Line's magazine advertisement for the program. Special thanks to Al Lowe himself for passing along the info that helped me locate my own copy. (It's a lot easier to come by than the game itself.)

What's really funny is, the Softporn pic is on page 69 of the magazine!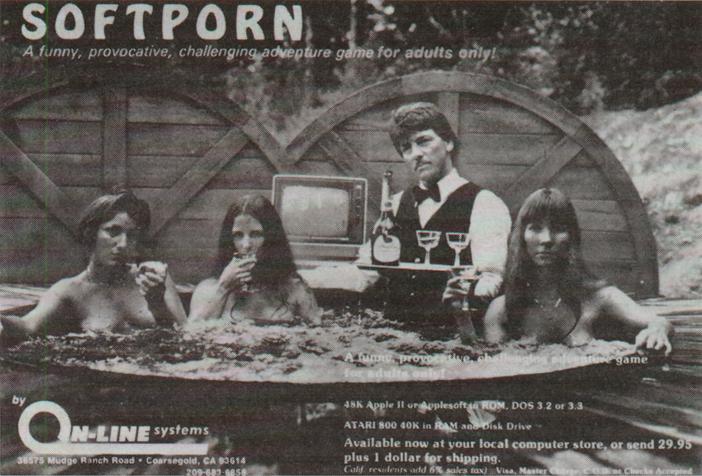 Notice the title in the ad simply says Softporn instead of Softporn Adventure. (The disk in mine also says Softporn.)

Oh, and the female version mentioned in the article? It was never released.
---

Copyright © 2000 - 2022 Ye Olde Infocomme Shoppe. All rights reserved.
(Best viewed at 800 x 600.)