Valkyrie 17
by Ram Jam
(Cassette with case and inlay)
---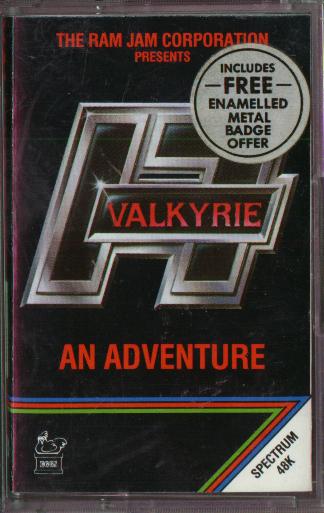 A spy/intrigue text adventure, Europe-only release. I first learned about this title from Miron Schmidt, a collector I met on my trip to Berlin a couple of years ago. Mine is in a regular cassette case with inlay, but he had a slightly larger package.

What really grabbed me about this one was the audio recording on the game tape's flip side. It's a series of messages you find on your answering machine from an urgent voice (very well-acted) warning you that "Valkyrie 17 is operational!" It's up to you to find out what exactly Valkyrie 17 is. In the last message, you hear your informant being killed. Very cool.

The announced sequel, Three Days in Carpathia, was only partially completed and was never released.
---

Copyright © 2000 - 2022 Ye Olde Infocomme Shoppe. All rights reserved.
(Best viewed at 800 x 600.)