Earthquake San Francisco 1906 (Other-Venture #4)
by Adventure International
(AI styrofoam folder)
---

The Other-Ventures were marketed by Adventure International as a series of games by authors other than Scott Adams. Earthquake San Francisco 1906 by Jyym Pearson is #4 in this set.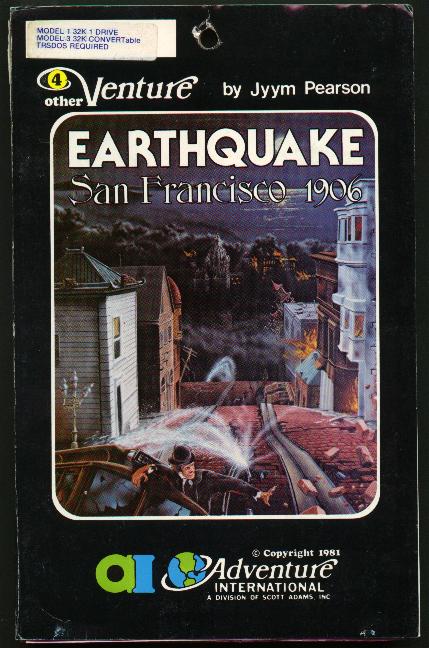 This is one of the earliest historical adventure games, and it was unique at a time when fantasy and treasure-hunt games were everywhere. Although it's basically a do-or-die survival game, the setting and historical details on the package claim to be well-researched.

I've only seen this one in the AI styrofoam folder, though it likely exists in the rainbow-striped box as well.
---

Copyright © 2000 - 2022 Ye Olde Infocomme Shoppe. All rights reserved.
(Best viewed at 800 x 600.)