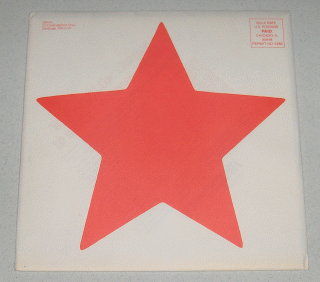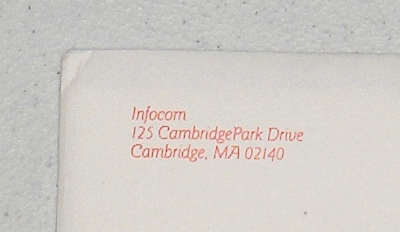 (Click on any of these images to see a larger version.)

Dealer promotional mailing for Infocom's Hollywood Hijinx. It's an 8" x 8" white envelope featuring a large red star. (The back side is blank so I haven't bothered to photograph it.) This one does not have a recipient address label. It has never been sealed.

Inside is a full-color fold-out card with kitschy Hollywood proclamations such as "THRILL To a Million Dollar Inheritance!" and "LAUGH At a Hundred Goofy Gags!" The back side displays a blurb about Hollywood Hijinx with system availability and information on how to order it. The card opens like the page of a pop-up book to reveal a tinseltown-style marquee, with a B&W of the game's prop spread below.

This item's condition is [F] by Mobyscale standards.

I will package this in a plastic comic book sleeve and mail it in a Priority Mail box with a piece of sturdy cardboard. The postage amount below includes full insurance and tracking. International buyers, this means I will be declaring the full value on the customs form. I will not ship this item uninsured, or insured for less than the full value, so please do not ask.

Any questions about this item, please ask. Any questions about BetterThanTheBay in general, check here first, and if that doesn't answer it for you, please ask.

Thanks for visiting!