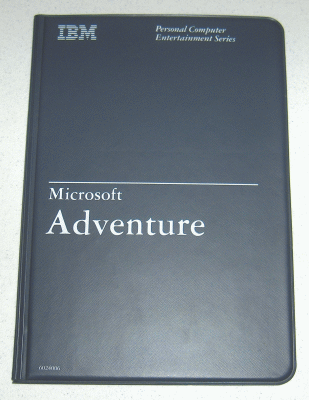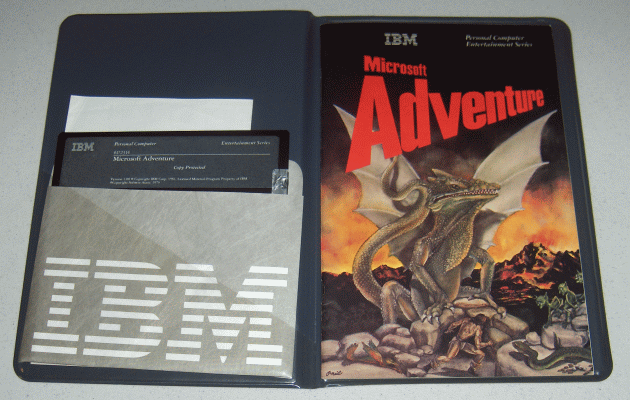 (Click on any of these images to see a larger version.)
Microsoft's PC port of the Crowther and Woods "Colossal Cave" adventure. Published by IBM in 1981, making it one of the earliest PC games ever released. (IBM's original Personal Computer, the 5150, was introduced in August of 1981.) The game comes in a hard grey plastic folder and includes the disk, manual, and a license agreement sheet. The license sheet has a few creases, but everything else is in excellent shape, with just the tiniest bit of normal-use wear on the manual's spine. It is difficult to imagine finding one of these in better condition. Unfortunately, I do not currently have a working 5.25" drive to verify that the disk still works. Please keep this in mind when determining your bid amount.
This item's condition is [F/F] by Mobyscale standards.
I will package and mail this in a Priority Mail box for maximum protection. The postage amount below includes full insurance and tracking. International buyers, this means I will be declaring the full value on the customs form. I will not ship this item uninsured, or insured for less than the full value, so please do not ask.
Any questions about this item, please do ask. Any questions about BetterThanTheBay in general, check here first, and if that doesn't answer it for you, please ask.
Thanks for visiting!